Enforcement of Court Orders in Tennessee
Retain Legal Counsel from Casey, Simmons & Bryant, PLLC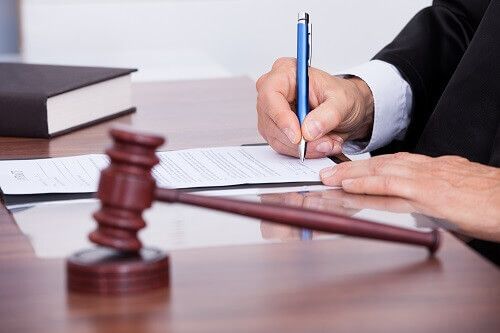 Obtaining an official court order can offer satisfaction after the grueling and stressful process of divorce. However, there have been many cases where one party fails to uphold their end of the agreement, which can lead to a complete breakdown in communication between both parties. If children are involved, they appear to suffer the most due to their dependence on court-ordered financial assistance to receive the necessary support for a suitable life.
At Casey, Simmons & Bryant, PLLC, our legal team is committed to enforcing court orders and agreements between ex-spouses and encouraging compliance. If cooperation fails, having the court involved in the matter may be necessary in order to attain the outcome you desire.
How Are Orders Enforced?
There are various approaches which the court can utilize to enforce an order. Depending on the circumstances surrounding your case, the court will decide a proper course of action by conducting a hearing, allowing both parties to explain their side of the story to the judge. Failure to abide by the court order can result in jail time and even more fines.
The following enforcement strategies can be issued by the court:
Warnings – Some judges may elect to start with a formal written warning
Wage Garnishments – Withholding wages until the orders are met
Property Liens – Prevent a party from selling or refinancing a property
Freeze accounts – A judge may order a freeze delinquent parent's financial accounts
Let Us Assist You with Enforcement
Our Jackson enforcement attorneys possesses the legal knowledge to properly guide you through pursuing an enforcement and protecting your rights. Don't let your ex-spouse make your life and your children's lives even more difficult after divorce. Seek representation from our firm to get the results you desire.
Contact us and schedule a free consultation. Proudly serving clients in Jackson and Clarksville, TN.