Uncontested Divorce Attorneys in Tennessee
Get Experienced Representation Today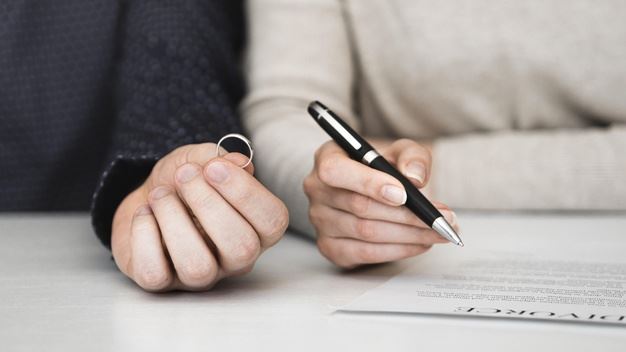 At Casey, Simmons & Bryant, PLLC, we are dedicated to helping those interested in uncontested divorce reach an agreement in a fast, peaceful, and less-costly manner. Our Tennessee uncontested divorce attorneys can review your case and determine all of your legal options in order to obtain the most favorable outcome possible.
Do not hesitate to get experienced and trustworthy legal assistance immediately to get started on your divorce. We're ready to help you pursue a stress-free divorce.
What Is an Uncontested Divorce?
In an uncontested divorce, each party must agree upon the dissolution of their marriage, including all of the terms of the division of their property, assets, debts, as well as the care and custody of their children. In Tennessee, an uncontested divorce can be possible on the grounds of irreconcilable differences (no-fault divorce), and neither spouse must prove their grounds for divorce to the court.
The following are the benefits of an uncontested divorce:
Lowers costs and expenses
Faster process compared to court litigation
Less conflict compared to contested divorce
All matters discussed are confidential
Our Clarksville divorce attorneys at Casey, Simmons & Bryant, PLLC can prepare a Complaint for Divorce, Marital Dissolution Agreement, and Permanent Parenting Plan (if minor children are involved). Once the statutory waiting period (60 days if no children are involved/90 days if children are involved) expires, a brief final hearing is held to officially grant the divorce.
Getting Started on an Uncontested Divorce in Tennesse
Divorce can be hotly contested, resulting in a long court process and emotional turmoil. However, if you and your spouse are able to agree on all of the terms of divorce, an uncontested divorce can be an amicable solution.
Our legal team serves Jackson and Clarksville, and we can make sure that you understand the implications of the divorce documents, your rights are protected, alimony and child support are calculated adequately, property division is fair, and that debts have been apportioned equitably. We can guide you through every step of the way with care and compassion.
Our Promise
Here's What You Can Expect From Our Firm
Caring Counsel

At our firm, we understand that you are going through a difficult time. We will guide you through this process with compassion and experience.

Personalized Approach

We understand that every case is unique. Our firm provides personalized attention and unique strategies for each case in order to achieve the most favorable results.

Fierce Advocacy

When you work with our firm, you will have advocates on your side that are ready for any circumstances and are not afraid to take your case to trial to secure favorable results.

Decades of Experience

Our firm offers more than 30 years of combined legal experience to advocate for you. Each of our attorneys will bring their insight and to your case.